"

Colleen Orender's sound is reminiscent of a smoky, late-night jazz club with a hint of James Bond. " - Ana Lee
— NPR
THE Company of Older Men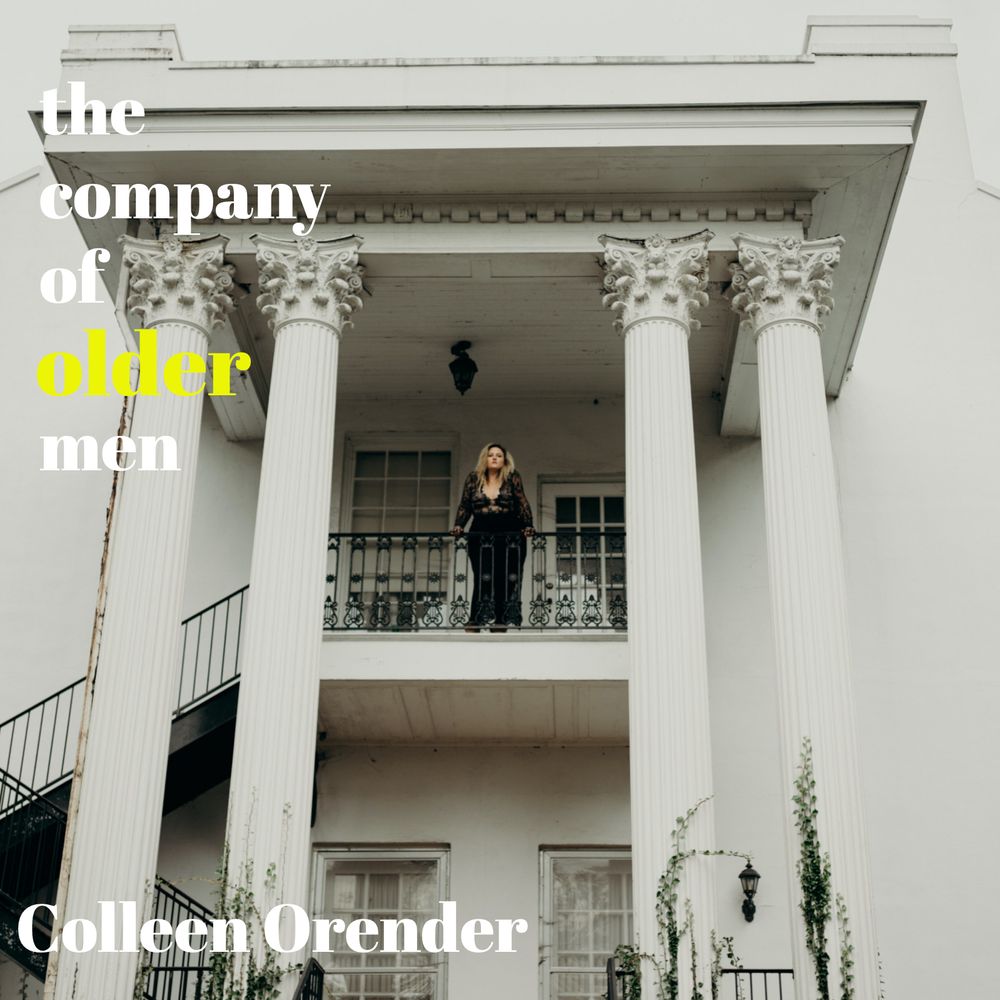 The Company of Older Men
A Southern Jazz Dream
Nashville Recording Artist Colleen Orender's new music is a sultry jazz dream with pop sensibilities and a touch of James Bond.
A touring jazz and blues artist for decades, Orender turns your hometown venues into smoldering 1930's Mississippi juke joints. She teamed up with Michael Davey in Nashville to produce her new sound that many are comparing to Amy Winehouse with Julie London's essence. We see a new genre stand on its own, the Sophisticated Pop of the decade. 
Born in Tampa, Colleen Orender began her career singing with her grandfather's country band at the age of five.
Upon her arrival in Nashville Colleen was featured on demos produced by the likes of Tim Akers.
(Music Director/Keys for Prime Time Country TNN, Amy Grant, Faith Hill, Rascall Flatts, just to name a few) Her first album was written and produced by Anthony Crawford (Guitarist for Neil Young, Steve Windwood) She joined a band at Opryland, and  the group opened for Rick Springfield and Wilson Phillips, and was a part of the opening of Always Patsy Cline at the legendary Ryman Auditorium along with many company engagements. Recently, she opened for Wynnona Judd at the Standard, in March of 2014.
She was recently featured on the Tennis Channel, performing at the opening ceremony for the BNP Parabis Open in Palm Springs, CA. in March of 2017.
An accomplished songwriter to boot, Colleen lends her talents to many of Nashville's studios and songwriters as well. 
Orender released her new Holiday smash "Blame it on the Mistletoe" in 2018 with much acclaim. Orender's first single "Don't Give a Damn About Love", is getting radio play in Nashville, and other NPR stations in the US. Her second single "The Mouth You Feed" was featured on NPR's "10 Artists to Add from Nashville" list.  Her latest single, and title track,  "The Company of Older Men"  released January 8, 2020 and was quickly scooped up by Apple Music adding it to their New Music Daily Playlist. 
"Siren" the only ballad was released on May 29th, 2020, and has been featured in many music publications as a "haunting lament". Orender's new release "Love Me Harder" is set to release July 31st, 2020.
"

"Run Right Back to You" could very well be an Adele b-side. There is an inescapable adult contemporary-meets-disco sparkle to the production, an apt showcase for her rich, genre-morphing vocal tone." - Jason Scott
"

While comparisons to Adele might be too easy, Orender instead conveys modern pop sensibilities with a bygone sultry bluesy sound that rekindles days of Muscle Shoals records and explosive horn sections. Glide is thrilled to premiere the boisterous "Love Me Harder" below which rewrites its own in the pocket vocals to a soundtrack of modern soul."
Colleen Orender - Viking
"The minute we heard Colleen's charming voice and her professional vocal performance we got hooked."